TENTATIVE LIST OF EVENTS
:
Activities Fair
When: September 8th
Time: 12:00-3pm
Where: Great Lawn
Deloitte Presentation Co-Sponsor w/ Ascend
When: September 8th
Time: 1:50-3:15
Where: Mar 235

NY Metro IIA Presentation
When: September 21th
Time: 7:10pm
Where: MAR 122

EY Presentation Co-Sponsor w/ Ascend
When: September 22nd
Time: 2:20-3:15pm
Where: St. Albert's Hall B70

Protiviti ION HUNGER
When:September 26

Time:150-3-15
Where: Carnesecca Area
Protiviti Presentation
When:
September 28th
Time: 7:10 pm
Where: MAR 122
First General Body Meeting (IMPORTANT)When: October 5Time: 1:50-3:15Where: MAR 122
Career Services Resume Review/ OCR
When: TBA
Time:TBA
​Where: TBA
Deliotte Presentation (Data Analytics)
When: November 9
Time: 7:10
Where: MAR122
Pwc Presentation -Hosting Michael Visconti (Director of Advisory) and Cassie Catto (Senior Recruitment)
When:November 30
Time:7:10
Where: St. Albert Hall B70
Meet the Internal Auditors
When:
March 21
Time: 4:45PM
Where:
DAC 416A/B/C
​LATEST NEWS:
Tobin Triumphs: (Recent News and Updates)
- This past week (President) Christopher Woo, (Treasurer) Alfred Dimaculangan and fellow members attended the the IAEP in Florida. The Internal Auditing Education Partnership (IAEP) program prepares students with the skills and knowledge to help them conduct basic internal audits immediately upon hire, as well as provide a foundation to begin preparing for the Certified Internal Auditor® (CIA®) examination.
~Congratulations to Dr. David Chan from the Department of Accounting & Taxation for securing a $2,500 award from the New York Chapter of the Institute of Internal Auditors!
They continue to assist our internal audit students and are currently considering sponsoring some of our students for the IIA Leadership Retreat this coming September. Last year, two TCB students who participated in the Leadership Retreat were placed in internal audit positions through the event.
Powered by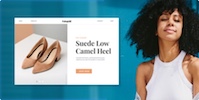 Create your own unique website with customizable templates.